Stranded on Chios women and teenagers face new horrors, with reports of police beatings, rape and knife attacks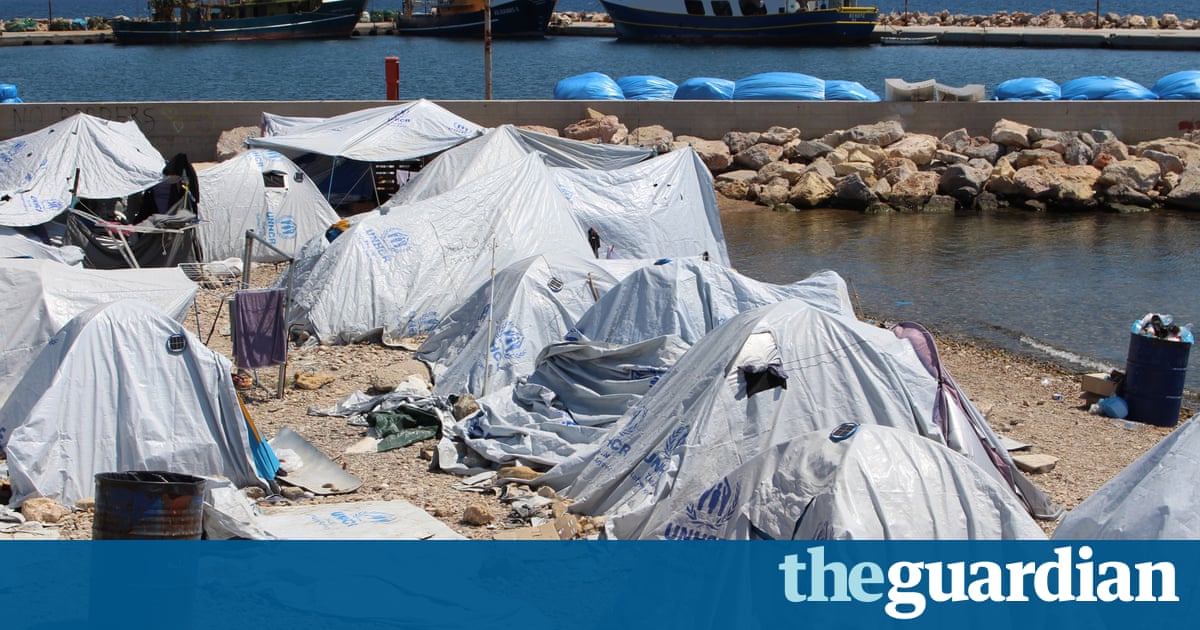 Rasha went missing late afternoon last Saturday. Her peers describe hanging out as normal with the 20-year-old Syrian in the Greek refugee detention camp. Then she vanished. Last Tuesday her friend Amira, 15, received a flurry of images on her phone. Rasha was lying naked in bed with a man. Superimposed upon his head were grotesque cartoon faces and an accompanying message from the anonymous caller: I promise I will kidnap you also.
This was far from being the first threat that the teenage refugee from the Syrian city of Qamishli has received since arriving on the Aegean island of Chios six months ago. Existence in the razor-wire-fenced detention centre, a former factory known as Vial, deep within the islands mountainous interior, is fraught for a child hoping for a fresh start in Europe, preferably the UK.
Fellow refugees intimidate her routinely. Men say they will attack me, they try and trap us by saying dont go to Souda [another refugee camp on the island] or go into the town. They say: If I see you there, I will attack you. I will kidnap you and kill you.
Amira is among scores of unaccompanied minors on Chios who are eligible to claim asylum in the UK under the so-called Dubs amendment. A year ago the UK government announced it would urgently offer sanctuary to a sizeable proportion of Europes vulnerable child refugees, a figure widely understood to be about 3,000 minors until, in February, the Home Office unexpectedly stopped the scheme after helping just 480, one child for every 130,000 UK residents. Not a single unaccompanied minor has been transferred from Greece to the UK under the Dubs scheme.
On Tuesday the last chance to reopen Dubs will be heard in the high court in London, a legal challenge that describes the Home Offices premature closure of Dubs as unlawful and seriously defective.
The three-day hearing holds potentially profound ramifications for Chios, which is separated by a slim strip of water from Turkey, so close that Amira can see its summer homes and factories from the islands coast. Beyond lie the borders with Syria and Iraq from where each day people board a motley flotilla of rubber boats and dinghies to attempt the short but perilous crossing to Europes gateway.
What those that successfully make the crossing quickly encounter could hardly be further from their aspirations of a civilised and safe world. The child refugees of Chios describe being stabbed by local people, police beatings, attacks by the far right, knife fights among drunken adult asylum seekers, and sleepless nights in flimsy tents on pebble beaches.
Most children, Amira included, are too petrified to visit the camps toilets at night for fear of abuse. Stranded on Greeces fifth-largest island and unable to move until permits are processed, some 4,000 refugees are currently housed in its two overcrowded camps. And the situation is about to get seriously worse. In a fortnight the British government will withdraw its funding for mobile outreach teams in Chios. Soon afterwards, the European commissions humanitarian efforts will be replaced by the Greek government.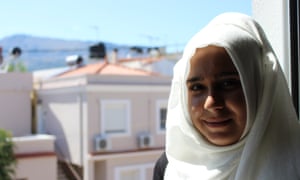 Read more: https://www.theguardian.com/world/2017/jun/17/syria-refugee-children-abandoned-forgotten-chios-greece-beatings-rape-knife-attacks