Bill Gates said that Saudi Arabia's Prince Alwaleed bin Talal, who was arrested as part of the kingdom's anti-corruption drive this month, has been an "important partner" in charitable work to improve health conditions around the globe.
"I'm only aware of what I've read in the press, and I can't speculate," the Microsoft Corp. co-founder said in an emailed statement. "Prince Alwaleed has been an important partner in my foundation's work to ensure that kids around the world receive life-saving vaccinations. We've worked together to help stop the spread of polio, measles, and other preventable diseases. His commitment to philanthropy is inspiring."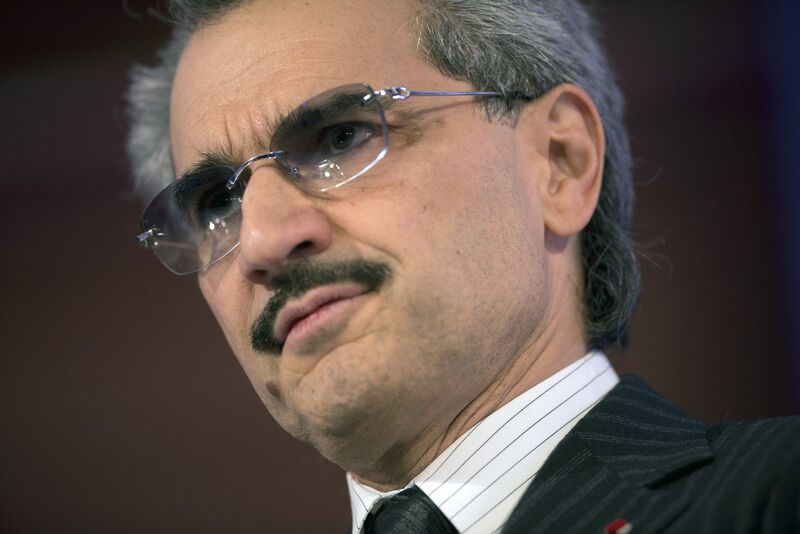 Alwaleed, the billionaire investor whose Kingdom Holding Co. owns stakes in companies such as Citigroup Inc. and Twitter Inc., is among dozens of princes, ministers and senior officials being held on orders from an anti-corruption committee headed by Crown Prince Mohammed bin Salman.
Alwaleed and Gates's Cascade Investment LLC teamed up a decade ago to take hotel chain Four Seasons Holdings Inc. private for about $3.8 billion. The Saudi prince has also teamed with Gates's foundation on health initiatives and joined him on the Breakthrough Energy Coalition — a group of wealthy investors who pledged to aim a large portion of their fortunes toward energy technology.
Read more: https://www.bloomberg.com/news/articles/2017-11-27/gates-calls-detained-saudi-prince-alwaleed-important-partner