After a year of infighting, frustration and failure, President Donald Trump and his Republicans finally have something to celebrate.
The Senate early this morning passed the largest U.S. tax overhaul in more than three decades with barely a vote to spare, bringing Trump to the brink of his first big legislative win. One more (likely routine) vote in the House and the bill could be on his desk as soon as this afternoon.
The legislation — passed before Christmas, as Trump urged just two months earlier — quiets questions about the fractious party's ability to govern. The measure's repeal of the Obamacare insurance mandate also helps salve the wounds from Republican struggles to repeal the broader law earlier this year.
But the celebration may be short-lived. Congress must quickly pass a spending bill by Friday to avoid a holiday government shutdown.
The new year will bring more spending showdowns, Russia probe revelations and a midterm election in which the Democrats are increasingly favored to take back at least one house of Congress. The tax bill, with most of its benefits going to corporations and the rich, will provide ample fodder for the campaigns ahead.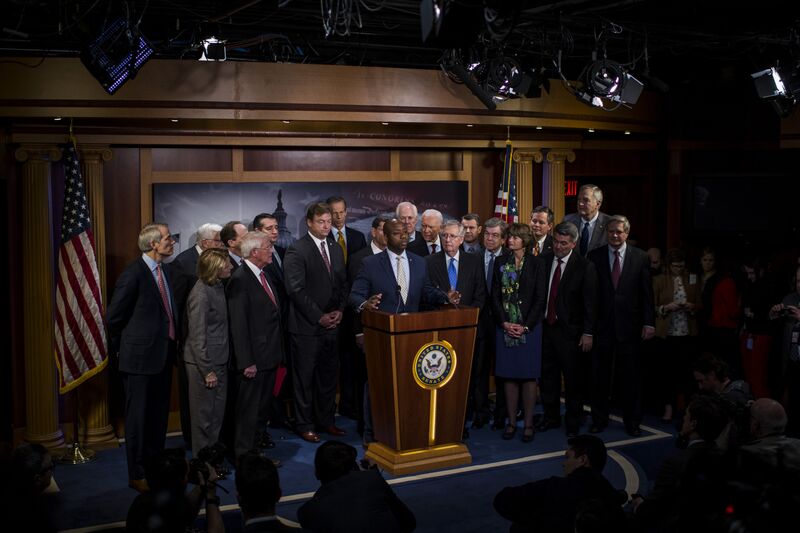 Global Headlines
Listen up | Also on U.S. lawmakers' end-of-year list: How - or whether - to renew a section of the Foreign Intelligence Surveillance Act that lets the National Security Agency intercept calls and emails from suspected foreign terrorists outside the U.S. The spying program was disclosed in 2013 by former NSA contractor Edward Snowden and has been called invaluable by intelligence agencies.
German post in play | The race to succeed Wolfgang Schaeuble as finance minister is heating up as talks on another "grand coalition" get serious. As Birgit Jennen and Rainer Buergin report, the Social Democrats are making a play for the post that would give them control of Europe's biggest economy and a platform for euro-area reform. It might be a price Chancellor Angela Merkel is willing to pay to secure a fourth term.
Xi's clean air backlash | Widespread heating shortages during the frigid northern China winter illustrate the dangers of top-down policy edicts as President Xi Jinping amasses greater control over the country's vast bureaucracy. Bloomberg News investigates how the effort to ease air pollution by curbing coal use worked too well, freezing villagers and stoking anger against the Communist Party.
Gibraltar and Brexit | A 300-year-old argument between Britain and Spain over a small piece of land could get in the way of Theresa May's plans for Brexit. U.K. officials fear Spain will threaten to veto a transition phase businesses are desperate for if the British leader refuses to negotiate a separate deal with Madrid that covers the disputed territory. While the rock has been in British hands since 1713, Spain maintains a claim over it.
The women fleeing Yemen | Hemmed in by war and geography, few people have managed to escape the humanitarian crisis in Yemen. Among those who got out, Nafeesa Syeed reports, are women who have had to take on new responsibilities in exile, as the conflict shatters families and takes away their traditional livelihoods. "Suffering produces ideas," said one. 
And finally… The topic of aliens - yes aliens - came up momentarily at yesterday's White House briefing when press secretary Sarah Huckabee Sanders was asked about reports that the Pentagon ran a secret program to investigate UFO sightings. Asked if Trump believed in the existence of flying saucers and whether he'd support restoring the funding, Sanders responded, "Somehow, that question hasn't come up in our back-and-forth over the last couple days, but I will check into that and be happy to circle back."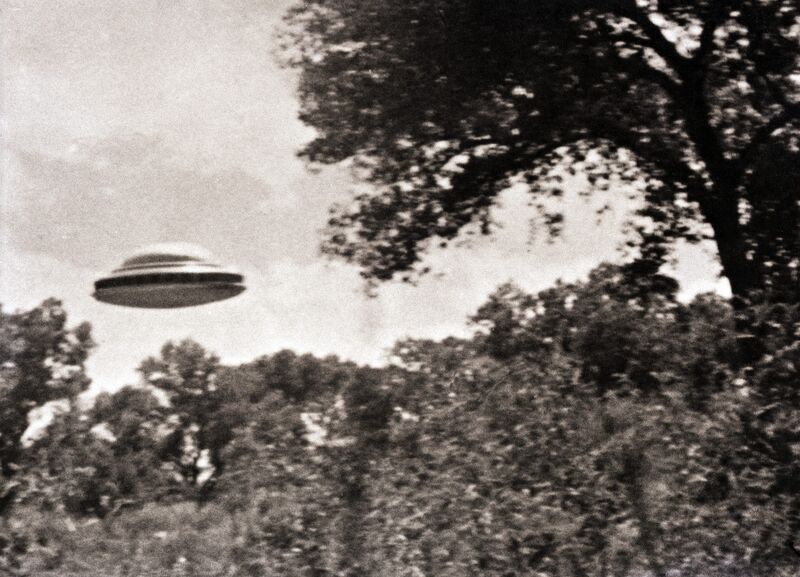 Read more: http://www.bloomberg.com/news/articles/2017-12-20/christmas-comes-early-for-trump-with-tax-win