The long read: The world-beating British sandwich industry is worth 8bn a year. It transformed the way we eat lunch, then did the same for breakfast and now its coming for dinner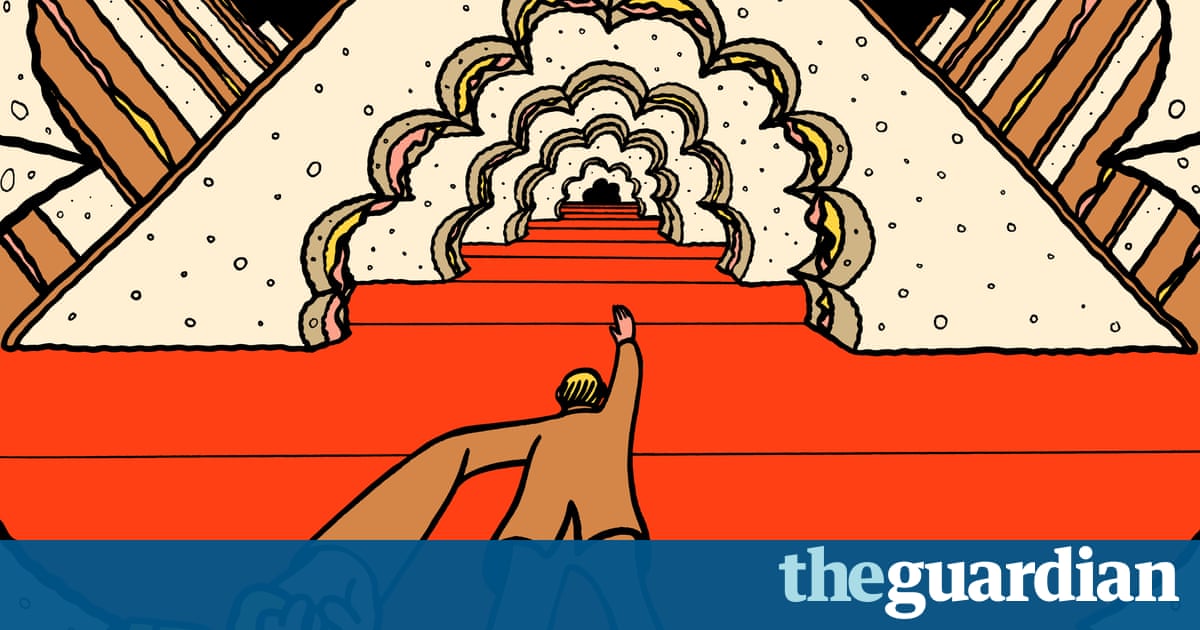 The invention of the chilled packaged sandwich, an accessory of modern British life which is so influential, so multifarious and so close to hand that you are probably eating one right now, took place exactly 37 years ago. Like many things to do with the sandwich, this might seem, at first glance, to be improbable. But it is true. In the spring of 1980, Marks & Spencer, the nations most powerful department store, began selling packaged sandwiches out on the shop floor. Nothing terribly fancy. Salmon and cucumber. Egg and cress. Triangles of white bread in plastic cartons, in the food aisles, along with everything else. Prices started at 43p.
Looking upon the nations 8bn-a-year sandwich industrial complex in 2017, it seems inconceivable that this had not been tried before, but it hadnt. Britain in 1980 was a land of formica counters, fluorescent lighting and lunches under gravy. Sandwiches were thrown together from leftovers at home, constructed in front of you in a smoky cafe, or something sad and curled beneath the glass in a British Rail canteen. When I spoke recently to Andrew Mackenzie, who used to run the food department at M&Ss Edinburgh store one of the first five branches to stock the new, smart, ready-made sandwiches he struggled to convey the lost novelty of it all. Youve got to bear in mind, he said. It didnt exist, the idea.
If anything, it seemed outlandish. Who would pay for something they could just as easily make at home? We all thought at the time it was a bit ridiculous, said Mackenzie. But following orders from head office, he turned a stockroom into a mini production line, with stainless steel surfaces and an early buttering machine. The first M&S sandwiches were made by shop staff in improvised kitchens and canteens. Prawns defrosted on trays overnight, and a team of five came in before dawn to start work on the days order.
And, oh, they sold. They sold so fast that the sandwich experiment spread from five stores to 25, and then 105. Soon, Mackenzie was hiring more sandwich makers in Edinburgh. In the Croydon branch, a crew of seven was making a hundred sandwiches an hour. The first official M&S sandwich was salmon and tomato, but in truth it was a free-for-all. They sold so fast that staff made them out of whatever was lying around. In Cambridge, they made pilchard sandwiches, and people wanted those, too.
Without being designed to do so, the packaged sandwich spoke to a new way of living and working. Within a year, demand was so strong that M&S approached three suppliers to industrialise the process. (One of the worlds first sandwich factories was a temporary wooden hut inside the Telfers meat pie factory in Northampton.) In 1983, Margaret Thatcher visited the companys flagship store in Marble Arch and pronounced the prawn mayonnaise delicious.
Every supermarket jumped on the trend. Up and down the country, chefs and bakers and assorted wheeler-dealers stopped whatever they were doing and started making sandwiches on industrial estates. The sandwich stopped being an afterthought, or a snack bought out of despair, and became the fuel of a dynamic, go-getting existence. At Amstrad the staff start early and finish late. Nobody takes lunches they may get a sandwich slung on their desk, Alan Sugar told an audience at City University in 1987. Theres no small-talk. Its all action. By 1990, the British sandwich industry was worth 1bn.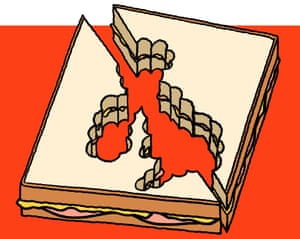 Read more: https://www.theguardian.com/news/2017/nov/24/how-the-sandwich-consumed-britain