Rescuers battle to find survivors trapped under collapsed buildings after the 7.3-magnitude quake struck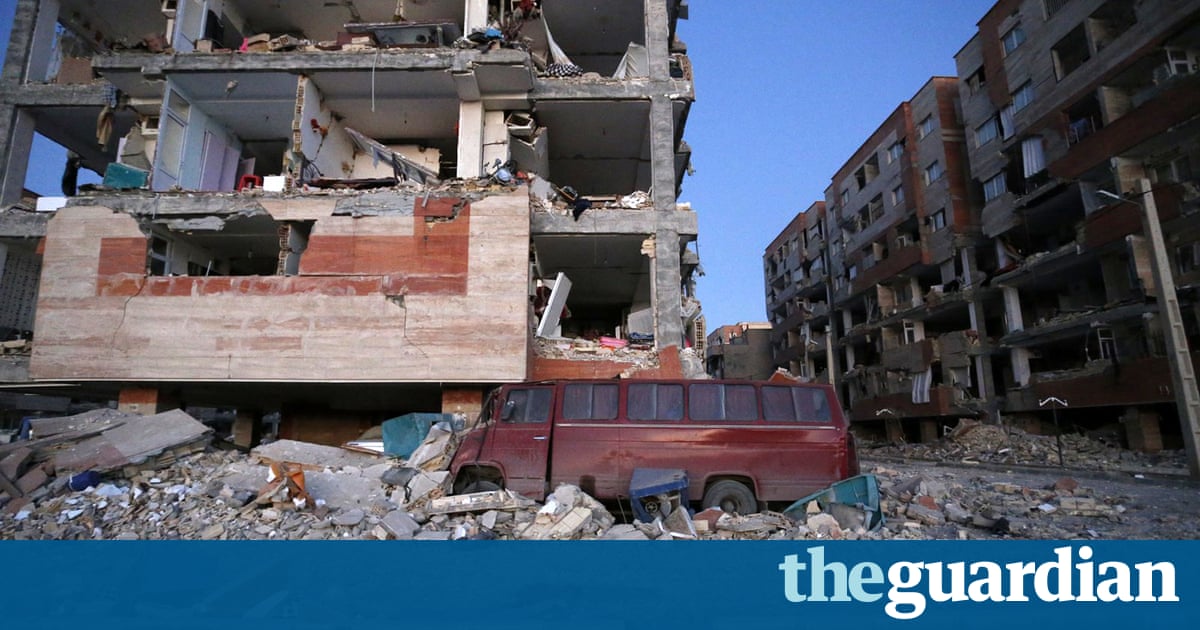 A powerful magnitude-7.3 earthquake has rocked the northern border region between Iran and Iraq, killing more than 400 people and injuring thousands more.
Irans state-run Irna news agency has raised the death toll to 407 and said 6,700 people were injured after the quake that struck the countrys western provinces at 9.20pm local time on Sunday. Tremors were felt hundreds of miles away in both capitals, in Tehran and Baghdad.
Local officials said the toll was likely to rise as search and rescue teams reached remote areas. More than 70,000 people were in need of emergency shelter, the Iranian Red Crescent said.
The hardest hit province was Kermanshah, where three days of mourning have been announced. More than 236 people died in the town of Sarpol-e Zahab, about 10 miles from the Iraq border. In Kermanshahs Dalahu county, the local governor was quoted as saying that some villages had been completely destroyed.
Farhad Tajari, the local MP, said 15 members of his family had been killed and that the towns main hospital was severely damaged and struggling to treat hundreds of injured people.
Sarpol-e Zahab has only one hospital, which was demolished in this incident. All patients and hospital staff have been buried beneath the rubble, so it cannot offer any service, he told local media.
One reporter for Irans Nawa-i-Waqt weekly who visited Sarpol-e Zahab described the situation there as disorganised.
There isnt enough food, nor fuel and freezing cold can take lives. Children and the old are particularly hungry and many families have not yet been sheltered, the reporter was quoted as saying, according to the Ilna news agency.
More than 150 million people in Iran and Iraq, and also in their capitals, felt this earthquake, said Mehdi Zare, of the Iranian Seismological Centre.
The quake killed at least seven people in Iraq and injured 535, all in the countrys northern, semi-autonomous Kurdish region, the interior ministry said.
The magnitude-7.3 quake was centred 19 miles (30.6km) outside the eastern Iraqi city of Halabja, according to the most recent measurements from the US Geological Survey. It struck at a depth of 14.4 miles (23.2km), a shallow depth that can have broader damage. Magnitude-7 earthquakes on their own are capable of widespread, heavy damage.
Rescuers worked through the night to find people trapped in collapsed buildings in towns affected by the quake, which was felt as far west as Israel and south to Baghdad.
Irans supreme leader, Ayatollah Ali Khamenei, offered his condolences and urged government agencies to do all they could to help those affected. Iranian police, the elite revolutionary guards and its affiliated Basij militia forces were dispatched to affected areas overnight, state TV reported.
Read more: https://www.theguardian.com/world/2017/nov/12/dozens-killed-by-earthquake-in-iraniraq-border-region