Arizona senator says it is wrong that some avoided war draft, saying: The highest income level found a doctor that would say they had a bone spur
John McCain took another shot at Donald Trump on Sunday night, with an angry reference to Americans who avoided the draft for the Vietnam war.
Speaking to C-Span 3s American History TV, the Arizona senator did not mention the president by name. But he said: One aspect of the conflict, by the way, that I will never, ever countenance is that we drafted the lowest income level of America and the highest income level found a doctor that would say they had a bone spur.
That is wrong. That is wrong. If we are going to ask every American to serve, every American should serve.
Trump received five deferments from service in Vietnam: four for academic reasons and one for bone spurs calcium buildups in his heels. In 2015, he said at a news conference he couldnt remember which heel the bone spurs had affected. His campaign said it was both.
In July 2016, Trump told the New York Times: I had a doctor that gave me a letter a very strong letter on the heels. The problem had been temporary and minor, he said, adding: Over a period of time, it healed up.
He also said: You know, it was difficult from the long-term walking standpoint.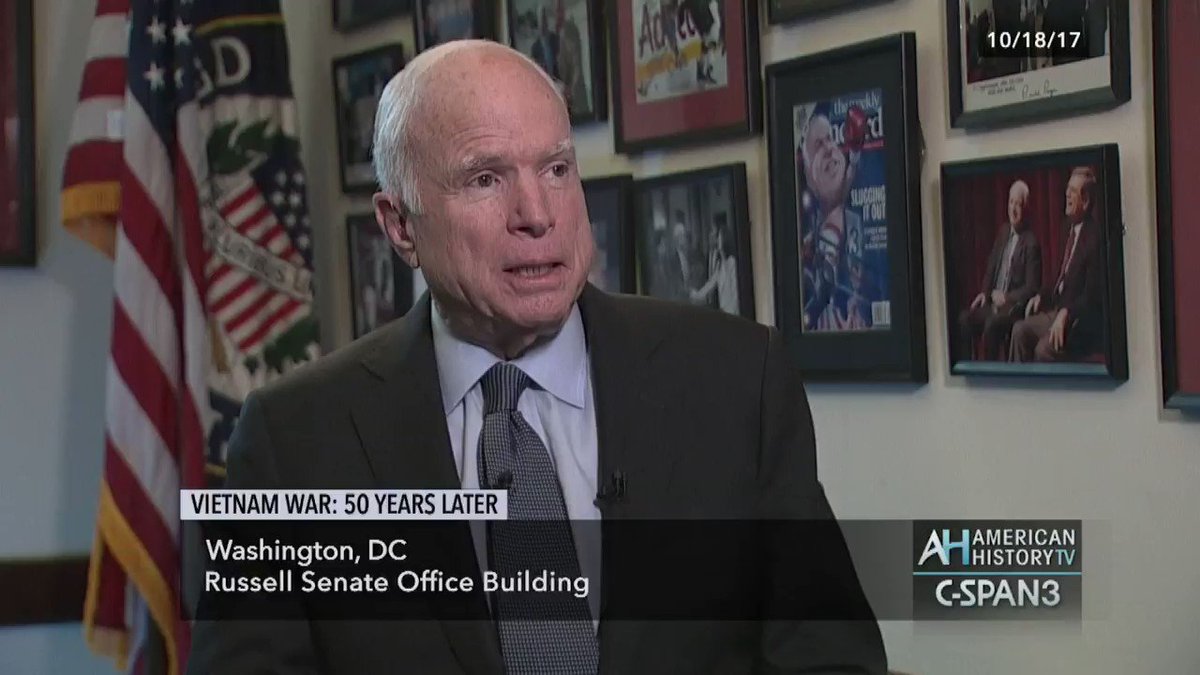 The Vietnam war has been a source of tension between Trump and McCain since July 2015, when Trump, then a candidate for the Republican presidential nomination, questioned whether McCain was a war hero.
McCain, then a naval aviator, was badly injured in a crash in 1967, captured by the North Vietnamese, held for five years and tortured. He refused opportunities to be released for propaganda purposes.
Hes not a war hero.Hes a war hero because he was captured? I like people who werent captured, Trump said, at a campaign event in Iowa.
Read more: https://www.theguardian.com/us-news/2017/oct/23/john-mccain-donald-trump-vietnam-bone-spurs-medical-deferment