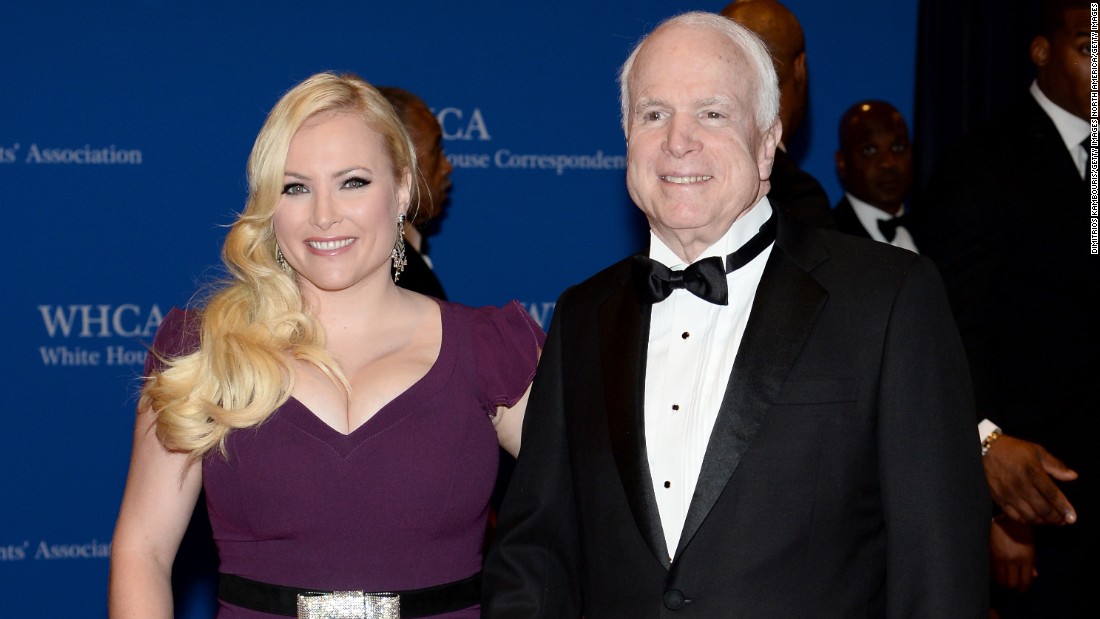 Washington (CNN)Meghan McCain says she believes President Donald Trump has backed off his personal attacks against her father, Sen. John McCain, and revealed that she had a conversation with Trump about her dad's cancer diagnosis.
McCain said that when Trump called her after her father was diagnosed with brain cancer last year, she was assured to believe he wouldn't make those kinds of remarks again.
"I don't believe he would go there again," she said. "I don't think at this point in his administration it would be beneficial to him in any way."
Last fall, Axios
reported
that Trump had been physically mocking McCain, an Arizona Republican, imitating his thumbs down on a GOP-backed health care vote. McCain's arms have limited motion since he was tortured as a prisoner of war in Vietnam.
On the campaign trail in 2015, Trump said McCain wasn't a war hero "because he was captured."
"I like people that weren't captured," Trump added.
Sen. McCain left Washington last winter to recover from side effects of his cancer treatment, and though he remains in Arizona, Meghan McCain said he's doing "really well."
"He's made this really incredible comeback," she said. "I think it's a very high likelihood he'll come back to DC at some point."
Read more: http://www.cnn.com/2018/02/07/politics/meghan-mccain-donald-trump-john-mccain/index.html