The winner of this years RuPauls Drag Race on LGBT activism, being gay in Russia, and how her mothers cancer inspired her to be a bald queen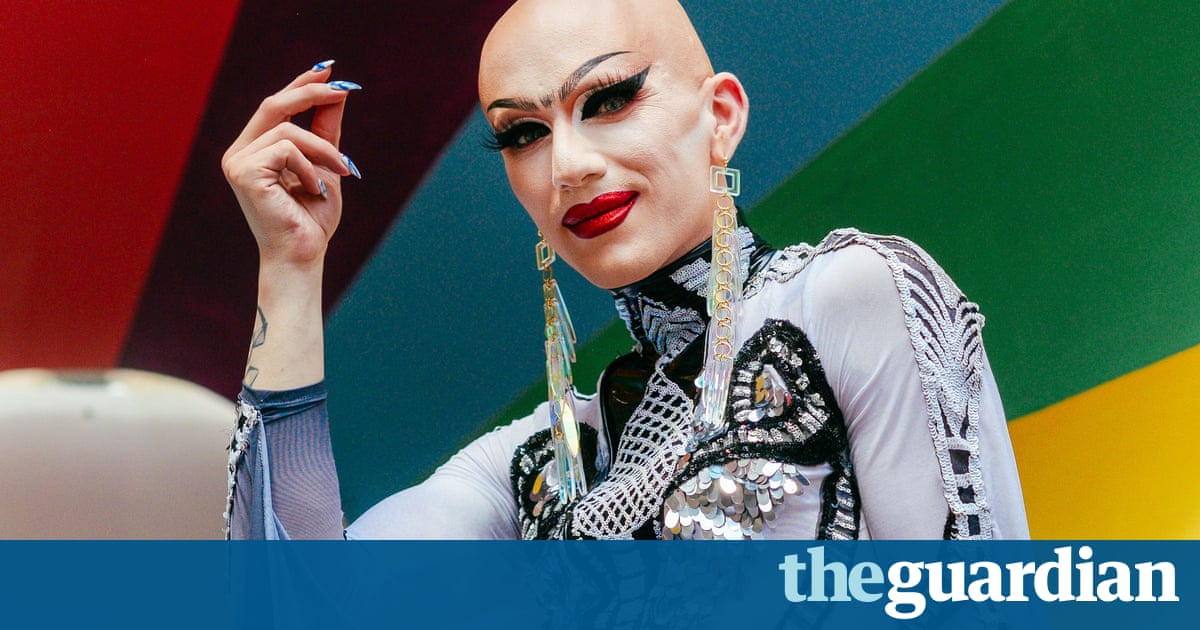 Sasha Velour is the drag persona of Alexander Hedges Steinberg. Born in Berkeley, California, Steinberg studied modern literature at Vassar College, was a Fulbright scholar in Moscow, and in 2013 received an MFA in cartooning. This summer Velour was crowned winner of season nine of RuPauls Drag Race. Presented by drag queen, musician and entrepreneur RuPaul Charles, the Emmy award-winning reality TV show is a competition to find Americas next drag superstar in which drag queens compete in various challenges, including fashion design, acting, comedy, and lip sync performances. Available on Netflix in the UK, the show is broadcast on American cable television network VH1; the season nine premiere, with a guest appearance by Lady Gaga, attracted close to a million viewers. Sasha Velour was praised for her avant garde runway looks, highbrow humour, and in-depth knowledge of LGBT history.
Before you won, your style was described as too intellectual for drag. Is that a misunderstanding of you, of drag, orofintellectualism?
A little bit of all those things. Drag has always has been very intellectual: it observes the world and comments on it in really sharp ways, culturally, politically and philosophically. I was raised by intellectuals so I have that quality a little bit, but Im a big believer in entertainment first I want to do great drag thats creative and clever and observational. I think sometimes, especially in America, education and learning have a bit of a bad reputation. People are put off by it, which is a problem, because information is the ultimate weapon that queer people need to arm ourselves with.
What has drag meant to you over theyears?
As a little kid I felt most represented by femme characters in pop culture, so I would dress up as Cinderella or Lady Macbeth or little orphan Annie I wanted to explore those identities and my own femininity. But as an adult Ive turned to drag more to deal with real sadness at times, with real suffering, and then translate it through all the glamour and glitter into something that is empowering for me. There were times when coming up with drag performances was the only thing that gave me optimism. After my mum passed away, for example, I threw myself into drag because it gave me hope and joy. Thats why people connect with drag on such a personal level: its all that darkness turnedintopower.
How is Sasha different from Alexander?
Sasha represents some of the most vulnerable parts of myself theres the femininity I hid for many years, the really sensitive and emotional side of myself that Ive protected a lot but it also represents this constant strength of being fabulous, which is something I think queer and gay people often turn to when they need strength. And thats maybe not something I know how to access as Alexander all the time, but Sasha always represents that.
What were you like at school?
Lost in books and in my head. I was a loner, and spent most of my time drawing in notebooks. But at the same time I took school very seriously. Doing well in school was a way that I protected myself in the social hierarchy of school. Because I wasnt just very gay, I was also very very small, so being book-smart was my protection a lot of the time.
What was it like when your mother was diagnosed withcancer?
It was right after Id finished university and had returned from studying in Russia. I was in New York, she was in Illinois, where I grew up, and I spent a lot of that year visiting her. It was such a transitionary moment we both were in these strange moments in between things, not knowing what the future would hold that it sparked a lot of conversations between us and our relationship deepened in many important ways. We became much closer than I ever thought we would be. Which was especially important because I wanted to share what I was learning about drag and about myself with her. She was really open-minded to it in a lot of ways that were really wonderful. And I learned about her experience with cancer in ways that have informed me ever since, in the way I think about beauty and health. It was a very difficult and also very impactful time. She went in and out of health for about five years before she passedaway.
And she is the reason youre a bald queen
We had so many conversations about hair and baldness. At first we thought, Oh, itll be so much fun, well go pick out wigs together. But later on in her treatment she decided to shave all her hair off, and not be afraid of what it looked like, even though that had been her first instinct. That really inspired me, and I saw the beauty and glamour of being bald. I think that was very important for her confidence and for her health, to be able to see that side of it. I wanted to honour that with my representations of beauty through drag.
You have a very supportive father, known as Papa Velour, then theres Boyfriend Velour and your greyhound Vanya Velour. How important is it to have that network?
Its so important. My dad has recently become part of the family of Velour in the drag community people talk about chosen family which was part of my second childhood growing up as a drag queen. My dad was so supportive that he joined my chosen family as well as being part of my biological family. That is really beautiful, because not everyone has parents who want to be involved in their queer adult lives.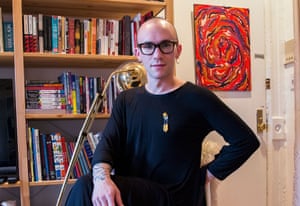 Read more: https://www.theguardian.com/tv-and-radio/2017/oct/29/sasha-velour-drag-is-darkness-turned-into-power-rupaul-drag-race-interview