Day of funerals and anger in wake of Israeli sniper fire as Palestinians demand revenge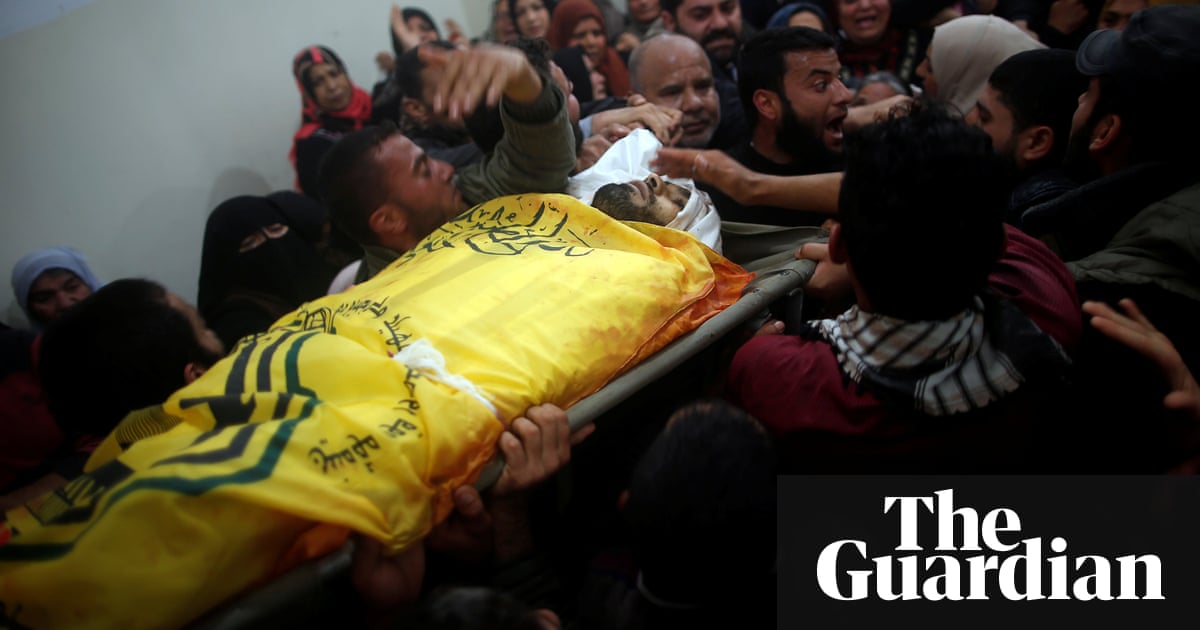 The Gaza Strip is reeling from the bloodiest episode in years after Israeli forces killed more than a dozen people during demonstrations near the frontier. Gazans had gathered as part of a Great March of Return protest demanding refugees and their descendants be allowed to return to their ancestral homes in Israel.
It was the start of a six-week sit-in, and was advertised as a peaceful protest, expected to continue until 15 May when Palestinians commemorate the roughly 700,000 people who either fled or were expelled from their homes in the war surrounding Israels creation in 1948. As Israeli snipers opened fire, it quickly turned into bloody chaos.
On Saturday, as the coffins made their slow sad progress, mourners thronged the narrow thoroughfares, demanding revenge.
One mourner, Mohammad Sabbagh, 30, sat with his family on plastic chairs in a green funeral tent outside their home in the city of Beit Lahia listlessly receiving condolences from well-wishers. He recalled seeing his brother Bader, 10 years his junior, shot through the head on Friday.
He said, I am bored, I dont want this life. He asked me for a cigarette; I gave him a lit one, he took about two puffs and then a bullet shot him in the head and went out the other side. I carried him to the ambulance, and he was dead, he said.
Mohammad had arrived early on Friday to attend the demonstrations and later spotted Bader about 300 metres from the perimeter with Israel.
The brothers stood between the group at the front of the protest, who were throwing rocks at Israeli forces, and the demonstrators at the back, where thousands of men, women and children had gathered. He didnt do anything; he was standing next to me, Mohammad said of his brother.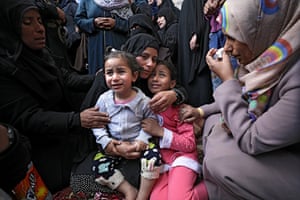 Read more: https://www.theguardian.com/world/2018/mar/31/weary-angry-gazans-bury-dead-after-deadly-border-conflict