Special report: After the wells were poisoned, many of the 400 refugees living in Australias former detention centre face life-threatening illnesses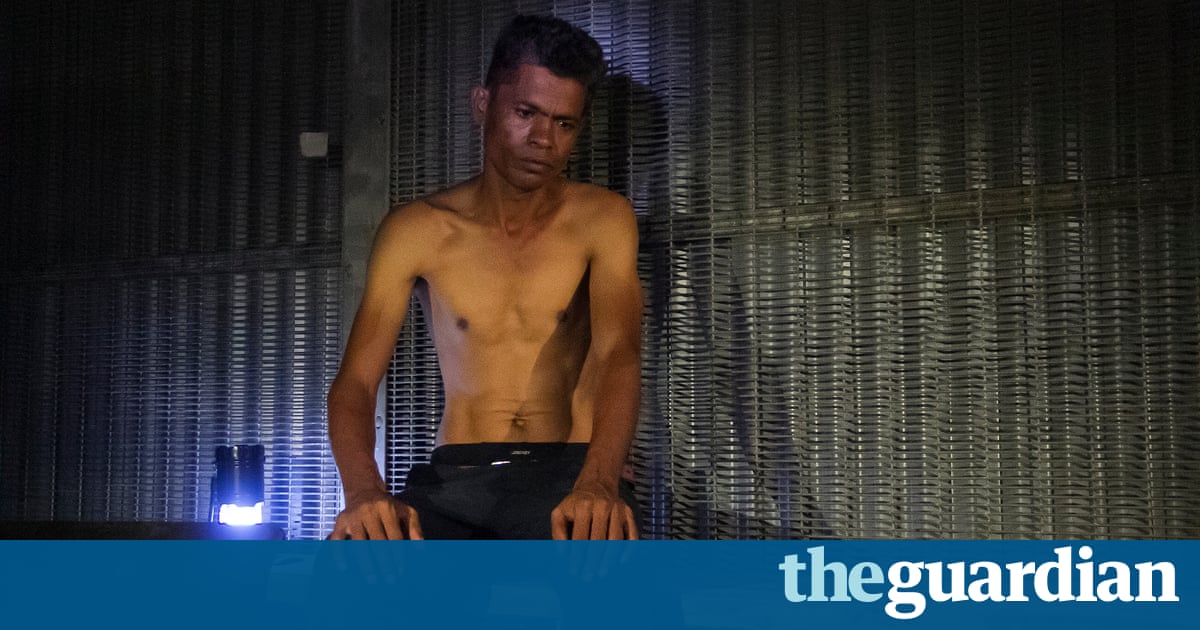 The piercing pain in Joinul Islams right arm keeps him from sleeping. He cant bend it to eat properly (to eat with ones left is considered unclean), and there are precious few painkillers to allow him to rest.
Four months ago, he was attacked by a gang in Lorengau, his elbow was sliced open with a machete and the surgery to repair it did not work. He was promised follow-up surgery, but it never happened. Now, he waits for more medical treatment that might never come.
In the meantime, he bears the pain his right arm fused at an awkward angle without assistance. He has been told by Papaua New Guinea authorities he can get more painkillers, but only in Lorengau, the place where he was attacked.
I cannot go back there, I cannot go back. How can I go to Lorengau? I need a safe place, he says.
Seated in a quiet corner of the darkened Manus Island detention centre, he speaks barely above a whisper. The pain, at one point, kept him awake for two weeks, he says. I am so tired, he tells the Guardian, as tears well in his eyes.
Islam has been formally recognised as a refugee, having fled persecution in his homeland Bangladesh. My country, political is problem, is not safe. For safe place, I come to Australia.
Islam says he feels under intense pressure to quit the Manus Island detention centre, even to abandon his claim for protection altogether, and risk returning to Bangladesh. All the time is pressure. My life is very difficult. I have been running five years. Too long, he says.
Islams case is barely remarkable inside the condemned the Manus Island detention centre officially shuttered on 31 October, with all essential services withdrawn.
There are few uninjured or healthy people among the 400 who remain in the camp, surviving on rainwater and makeshift wells, smuggled food, and solar panels powering phones that give them a link to the outside world.
Inside the camp, the Guardian saw men who, while walking through the wreckage of the site, had stepped on nails that had pierced their feet. Their infected wounds wept pus as they walked. Others revealed open and infected sores on their legs cognisant that Iranian asylum seeker Hamid Kehazaei died after a small infection that, even with medical intervention, spiralled rapidly out of control in the detention centre and ultimately killed him.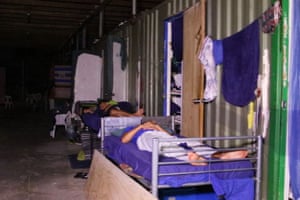 Read more: https://www.theguardian.com/australia-news/2017/nov/20/the-situation-is-critical-cholera-fears-on-manus-as-water-and-medicine-run-out