The president said replacement for the Affordable Care Act would guarantee insurance coverage for those with preexisting medical conditions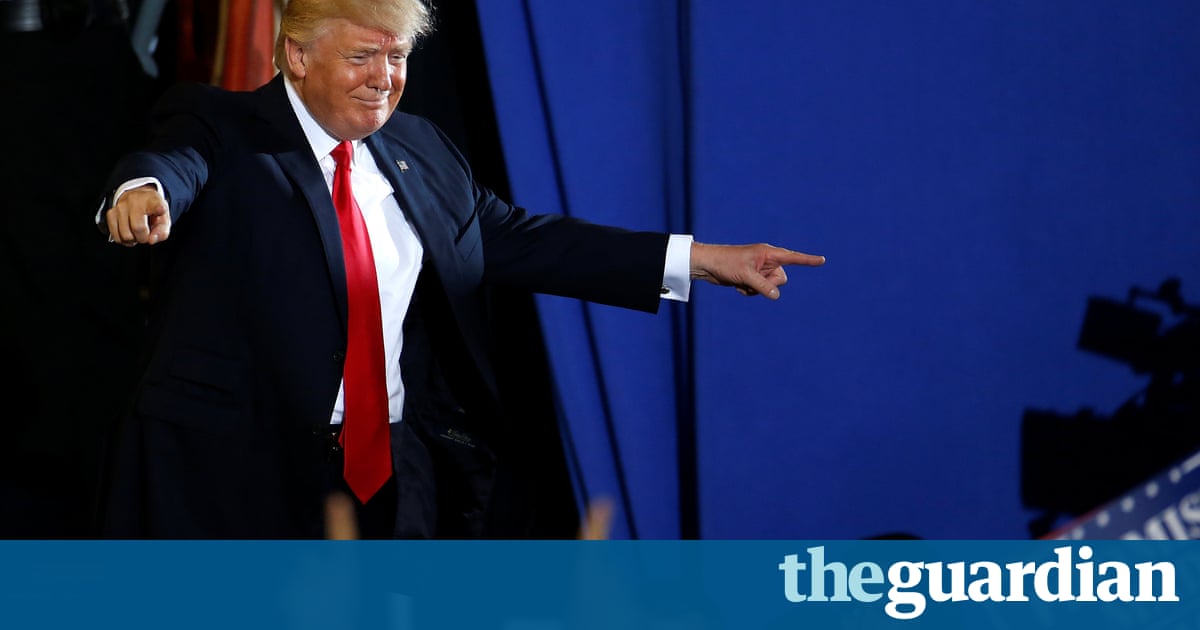 In a wide-ranging interview that aired as he passed his 100th day in office, Donald Trump blamed a wide array of domestic setbacks on Democratic obstruction and the media but promised to pursue policies that would make the US a very wealthy country again.
Among such policies, he said, would be a popular replacement for the Affordable Care Act (ACA) that would guarantee insurance coverage for those with preexisting medical conditions a promise seemingly at odds with his partys current proposal.
Sitting down on CBSs Face the Nation, Trump told host Jon Dickerson the foremost lesson he had learned since becoming president was how dishonest the media is.
Ive done things that are I think very good, he added.
The first attempt to repeal the ACA having failed to reach a vote due to internal party division, Republicans in Congress are now moving to weaken protections for sick Americans seeking insurance. This week, in an attempt to win support from hardline conservatives, House Republicans approved an amendment that would permit states to waive the ACAs ban on charging sick people more for insurance than healthy people.
Nonetheless, Trump said: Pre-existing conditions are in the bill. And I mandate it. I said, Has to be.
Trump reinforced his point in a tweet, writing on Sunday morning: New healthcare plan is on its way. Will have much lower premiums & deductibles while at the same time taking care of pre-existing conditions!
It is not clear how many states would follow through on the power to make the sick pay more. Critics, however, have said any such change could make insurance prohibitively expensive for those with preexisting conditions. The AARP, the national lobby group for older people, said creating high-risk pools to insure sick people could force some to pay annual premiums as high as $25,000.
On CBS, Trump said the opposite would happen. We actually have a clause that guarantees coverage for preexisting conditions, he said. Weve set up a pool for the pre-existing conditions so that the premiums can be allowed to fall We cover it beautifully.
Trump also reiterated his promise not to make changes to Medicare, the nations health insurance for older and disabled people which many Republicans would target for cuts.
Im not going to touch it, he said, because I said it. He then quickly backtracked, saying he would alter parts of Medicare that allowed waste, fraud or abuse.
There are certain provisions in Medicare that are horrible and abusive and theres been terrible things happening, he said, not naming such parts of the programs. So that kind of stuff, I will absolutely touch.
The president also showed his usual defiance in the face of demands to make public his tax returns, which even some members of his party feel he should do as he prepares to attempt to push a host of tax cuts through Congress. Democratic leaders have said they will refuse to support any tax proposals until they know how such policies would impact the billionaire personally.
Blaming Democrats for the slow pace at which he has assembled his administration, Trump said: The Democrats are extremely obstructionist. All they do is obstruct. All they do is delay and you know what thats hurting? Its hurting the country.
Trump suggested, as he has since beginning his run for the White House, that he will release his own tax returns after the Internal Revenue Service has completed an audit, a condition which does not legally preclude the release of such returns. That contradicted a recent statement by the treasury secretary, Steven Mnuchin, who said the president has no intention of releasing his tax returns.
Trump suggested, without offering proof, that his tax returns had come under extra scrutiny from the IRS because of his personal fame.
I have been under audit almost, like, since I became famous, OK? Trump said. Not just political. I have been under audit, Ill bet you 12 or 13 or 14 years in a row. Now, I have friends that are wealthy people. Theyve never been audited. And I think its very unfair.
Read more: https://www.theguardian.com/us-news/2017/apr/30/trump-promise-healthcare-act-contradicts-republicans