David Roberts, a Welsh former police officer, witnessed the singer turn into an icon, then a tragedy. As a new documentary reappraises her life, he recalls her slide into self-destruction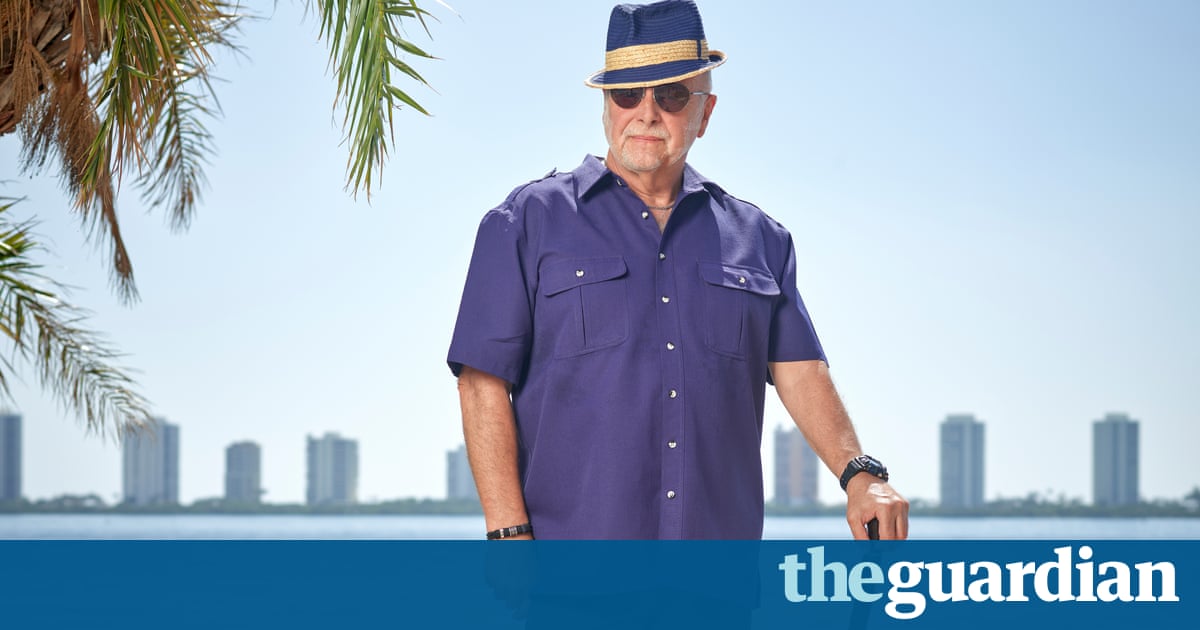 When David Roberts first met Whitney Houston, he had never heard her sing. In fact, he had no idea who she was. Seems strange now, he says, with a gentle laugh. It was February 1988 and Houston was one of the most famous pop stars on the planet. But Roberts wasnt part of that world. For years, he had been a police officer and then a sergeant in the royalty and diplomatic protection departments of Scotland Yard, serving in Northern Ireland before setting up his own private security business. He did regular work for the American embassy in London, whose staff, out of the blue, asked him to look after Houston while she was on a visit to the city.
Houston had just released her second album, Whitney, which had seen her achieve seven consecutive No 1 hits in America, eclipsing the record set by the Beatles and the Bee Gees. She was 23, and seen as a breakthrough artist who would pave the way for future African American acts with crossover appeal.
But Roberts wasnt sure he wanted the job. He didnt have a particularly high opinion of music stars, with their penchant for wild parties and trashing hotel rooms. Still, he agreed to meet her. It was a decision that was to change both of their lives.
I was singularly impressed by her, he recalls, speaking over the phone from his home in West Palm Beach, Florida, where he still runs a security and investigations business. The stereotypical attitudes I had of that industry were completely dissipated by this sophisticated young lady.
Houston was warm, natural and funny. She spoke softly. He was struck by both her intelligence and her child-like innocence. She could have been my daughter, he says. When she was away from the spotlight, she was like a normal kid.
After the meeting, Roberts went out and bought her albums on CD. When he listened to her voice, it was a blow-away situation I realised: this woman can sing. He decided to take the job.
For the next seven years, Roberts, now 64, would be Houstons personal bodyguard. He went on tour with her, shielded her from scuffles with photographers and fans, and would stand outside her hotel room to guard her through the night.
He also witnessed Houstons tragic disintegration: her increasing reliance on drugs and alcohol, her spiral into addiction, and her troubled marriage to rap star Bobby Brown. He stopped working for her in 1995. When, 17 years later, Houston was found dead in a hotel room bathtub at the age of 48, Roberts was devastated but, he says not surprised I was so disappointed, because it could have been stopped.
Five years on from her death, Houstons story is being retold in a documentary by award-winning director Nick Broomfield, and co-directed by Rudi Dolezal. Whitney: Can I Be Me premiered at the Tribeca film festival in New York and is released in the UK on 16 June. It features previously unseen footage from Houstons 1999 world tour, as well as contributions from friends and colleagues, including Roberts, and is a moving portrait of a woman defeated by the pressures of fame.
In some ways, Houstons life is a modern parable: she was the girl who grew up singing in a gospel choir, before being plucked out of New Jersey by white, male, middle-aged record label bosses, who packaged and primped her to be as saccharine and unthreatening as possible, until she became the quintessential American pop star.
Her voice was extraordinary. But, behind the scenes, she struggled to reconcile who she really was with who everyone else seemed to want her to be. At the 1988 Soul Train music awards, she was booed by the crowd, ostensibly for being too white a moment her former saxophonist, Kirk Whalum, describes as emotionally devastating. She, I dont think, ever recovered from it.
Roberts, a plain-spoken, mustachioed Welshman, is not much given to overarching theories. He speaks in a clipped, straightforward tone, as if compiling an official report, and doesnt like to dwell on what might have happened to Houston had the circumstances been different. You could say that about anything, he reasons, and ruin your life with conjecture. Ultimately, he wasnt able to protect her. And for him, thats the worst kind of failure.
Roberts describes his job as a vocation and one in which he was willing to give his own life. He was so dedicated to the woman he still calls Miss Houston that he was the real-life inspiration for The Bodyguard, the 1992 movie that made her into a global superstar. The soundtrack featured Houstons version of I Will Always Love You and sold more than 17m copies. The bodyguard in the film was played by Kevin Costner a good two inches taller than me, and with two or three women hanging from his neck at all times, says Roberts. Was he like me? Oh heck, no! He laughs. I was never romantically involved with Miss Houston. And I was never shot at either.
Still, there were some notable similarities. Some time before the films release, Roberts remembers Houston slipping a note under his hotel room door while on tour in Japan and it said something like We will always love you. In The Bodyguard, Houston played a character called Rachel Marron the fake name Roberts used to check her into hotels.
After that, he says, we had to think of a new name.
In the early days of their working relationship, all went smoothly. Roberts would go on tour for two to three months at a time, and was impressed by Houstons professionalism. He once witnessed her walk into a recording studio, perform a single take of The Greatest Love of All for the 1988 Olympic Games, and leave 20 minutes later having delivered a note-perfect rendition.
She was known as One-take Houston, he says. She was back before the hamburgers got cold.
Back then, Houston was primarily looked after by her childhood friend-turned-assistant, Robyn Crawford, with whom Roberts got on well. There were persistent rumours that Crawford and Houston were lovers a narrative the documentary hints at more than once.
I dont think they were, Roberts says now. He saw it more as a close female friendship the kind of bond forged by a shared childhood in East Orange, New Jersey. Crawford went to the same high school as Houston and, being a couple of years older, used to defend her from bullies. When I came on the scene, they were just together all the time as friends, says Roberts, quite happy to watch the telly.
The atmosphere changed when Bobby Brown came on the scene. Brown was the bad boy of rap, a man raised in Orchard Park, a notorious estate in Boston, and who, as part of the R&B five-piece New Edition, became renowned for his short temper, his womanising and his drug taking. For Houston, the daughter of gospel singer Cissy Houston and the cousin of Dionne Warwick, he seemed to represent a side of herself she had long suppressed.
It was infatuation says Roberts, probably inspired by the fact her mother said no.
The first time he met Brown was at Houstons 26th birthday. The rapper, recalls Roberts, was wearing a blue turquoise floral suit, white socks, black loafers and with his hair out at a rakish angle. Robertss first impressions were not favourable. I dont think Ive ever been impressed by Mr Brown He was just not good at looking after her. He was always either in conflict or creating conflict.
When the couple married in 1992, Brown lost his own identity, which I suspect he resented deeply, especially as his own talents were inferior to Miss Houstons. He became verbally and physically abusive, says Roberts, publicly demeaning her at every opportunity: It was a pervasive atmosphere. In the days prior to the advent of Mr Brown, wed go shopping to a mall, we could buy some clothes, get a cup of coffee. However, when we tried the same in the presence of Mr Whitney Houston, then it became a complete battle as to who could attract the most attention; and the more he tried it, the more she tried to meet it.
That was her problem all the way along whatever he did, she tried to do the same to make him feel comfortable in an environment where he was otherwise totally out of his depth.
She wanted to please him so much that she forgot to look after herself?
Yes, he says, simply. That was the story of her life. He compares it to battered wife syndrome which he witnessed as a policeman: [Brown] was jealous of her success, so he rubbed her face in his cheating, but she forgave him every possible indiscretion. I just couldnt understand it. And it ate away at her.
After Brown came on the scene, Houstons drug use increased dramatically. The documentary suggests she had nurtured a recreational habit since her teens, but Brown had an alcohol problem and mixed the two. Roberts knew it was going on, but never in my seven-and-a-half years in her presence did I ever personally witness her imbibing any drug other than a Marlboro cigarette or a bottle of Heineken She respected me too much to do it in front of me.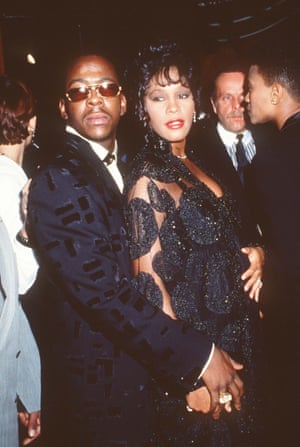 Read more: https://www.theguardian.com/music/2017/jun/04/whitney-houston-real-bodyguard-interview